Construction Begins!
This is a picture of our stove as they started to remove the hood. The cabinets are still in place and you can see, in the bottom left of the picture, the oven has been pulled out.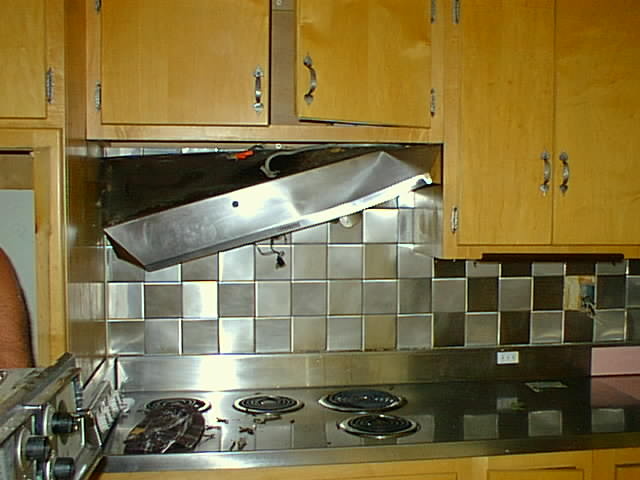 Here you can see our oven pulled out.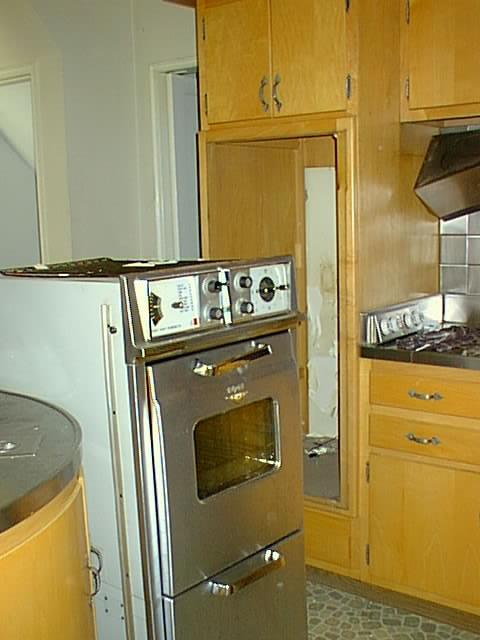 In the back of the kitchen we have (had!) a fairly large closet.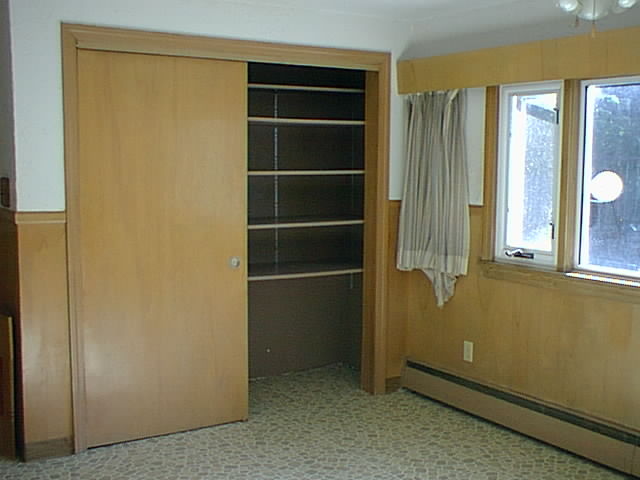 The view from our eating area as you look out the back window.