After the Fourty-Second Day
September 27, 2000
The Tile is complete! As you can see in this first picture, the tile is a tan with granite "dots.


The next picture is above the cooktop (or where the cooktop will go). A stainless steel hood will go in this space with a "chimney" leading to the exhaust pipe you can see at the top-center of the picture.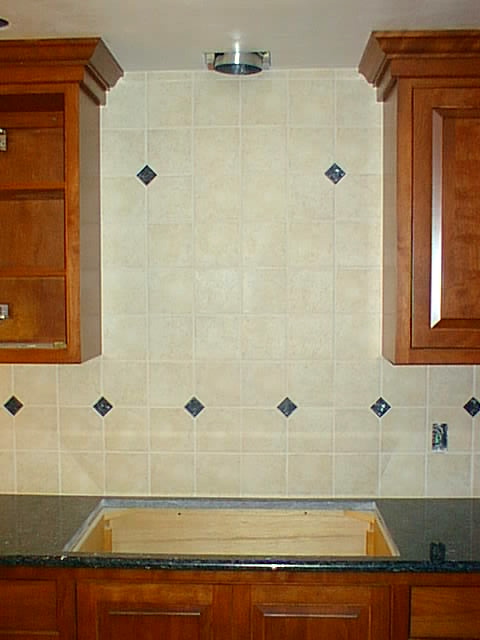 This last picture shows the area by the sink. Directly above the sink will be a small shelf. To the right is a cabinet where the microwave will go.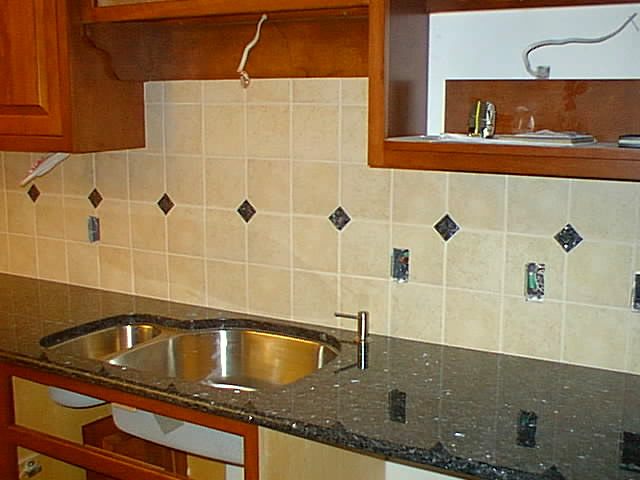 Stay Tuned for More!