After the Thirty-Fifth Day
September 18, 2000
Major progress today! The counter-top was installed and installation of the tile was started.

This first picture is looking straight down at the tile. You can see the pattern pretty well in the first picture.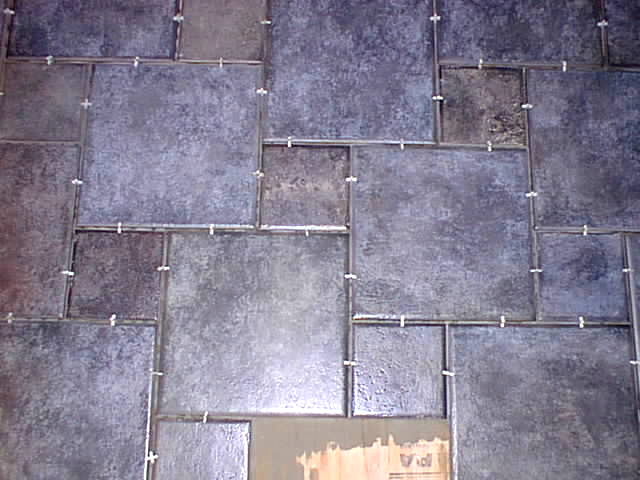 This picture shows the tile as installed in the eating area of the kitchen. It will take about two more days to get the floor down for the remainder of the kitchen.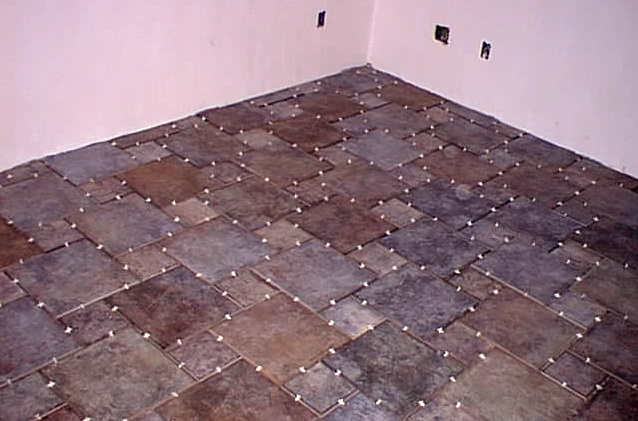 The following are a large number of pictures from all around the kitchen of the counter top. The counter is Granite and is called "Blue Pearl Dark". It is a moderately dark blue with 'flecks' of silver.
The flowers are from our anniversary (September 14th; 14 years!)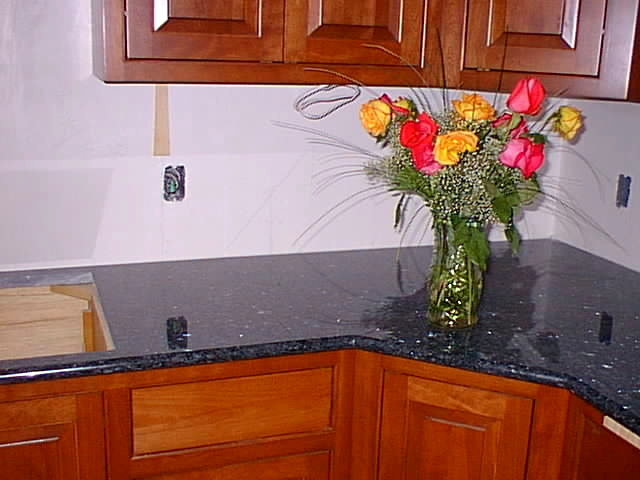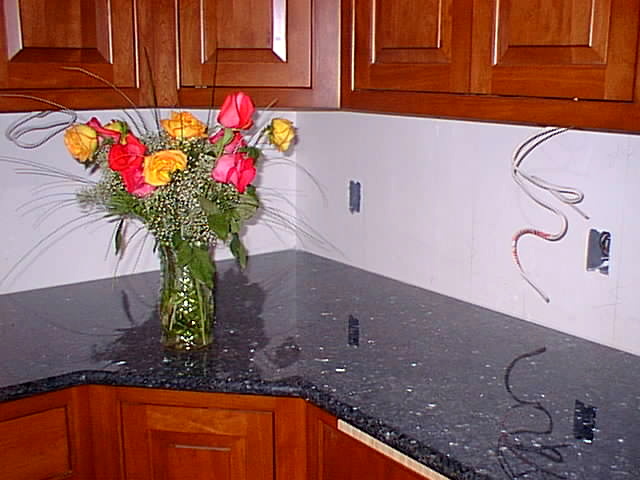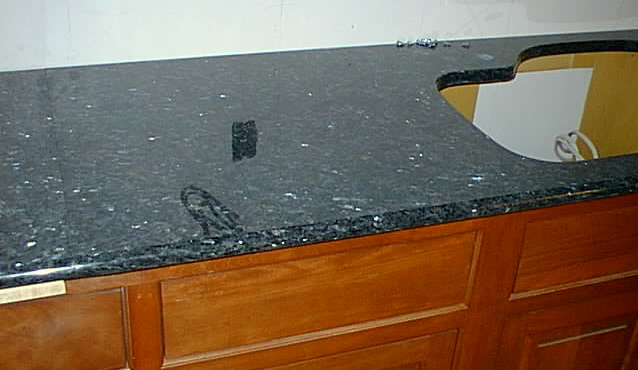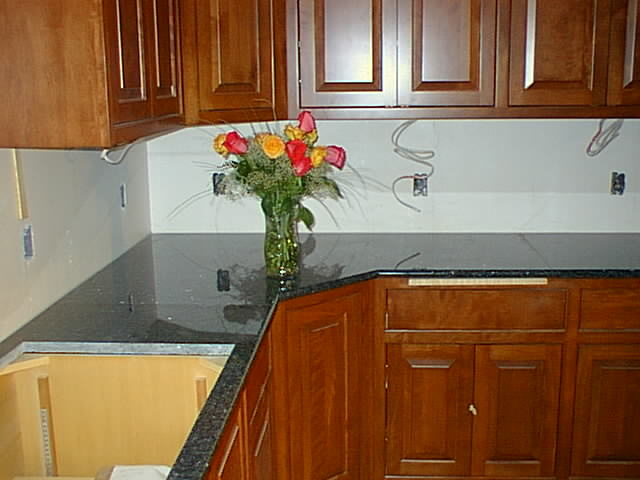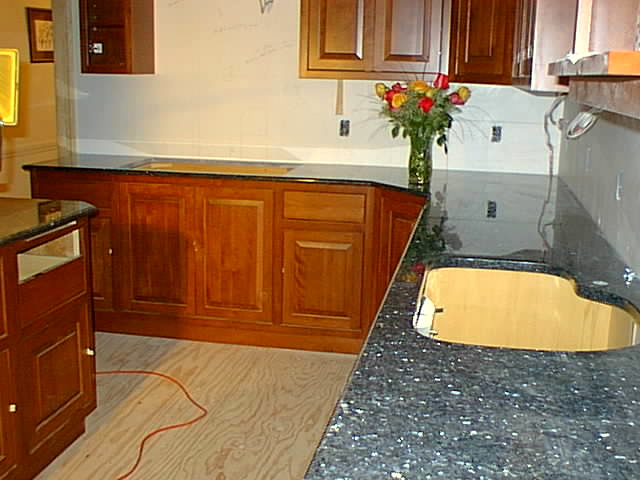 Stay Tuned for More!