After the Thirtieth Day
September 1, 2000

The area this cabinet is in is designated mostly as a "non cooking" area. Visually, it is separated by having a light, natural stain in the cabinet as well as a natural stain "bead board" on the wall. In addition, the cabinet was built with little "mail slots" to store paper, notes, etc.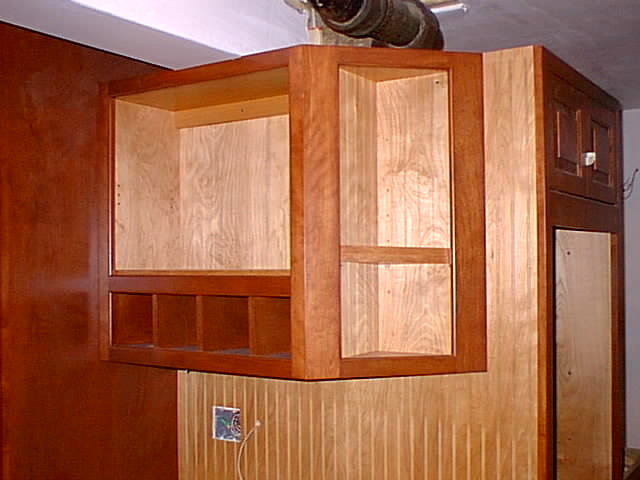 A lot of finishing work was done today. For example, the lazy susan turntable was installed in the corner cabinets.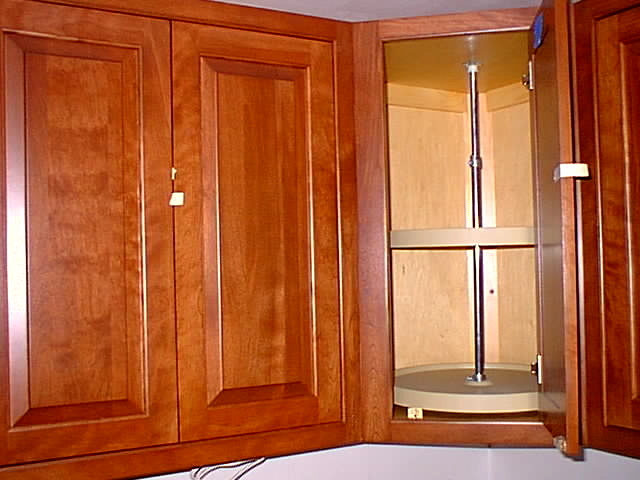 The doors for the closets were installed as well.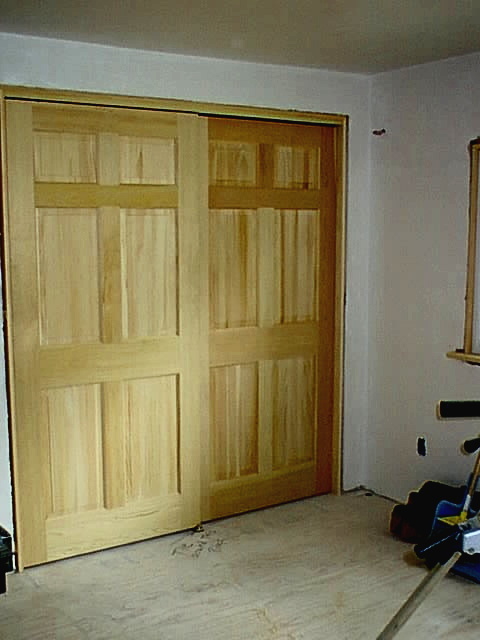 And last, the pantry was installed.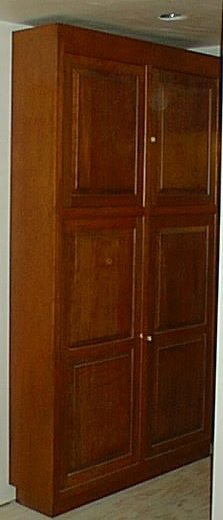 Stay Tuned for More!