After the Third Day
After the first day, they had removed all the cabinets and walls. Over the next two days they needed to get the floor up so they could begin the process of leveling it. Several of the pictures here show what is left. Near the end of the page, there are some shots into the Family Room, which is also being worked on.

This next picture shows the floor removed in what was the main part of the cooking area. Note that the floor joists directly in front of the door are perpendicular to the others; these were originally part of a porch and not redone when an extension was added onto the house. The good news is that it saved time in construction. The bad news is that the floor sags. Sigh.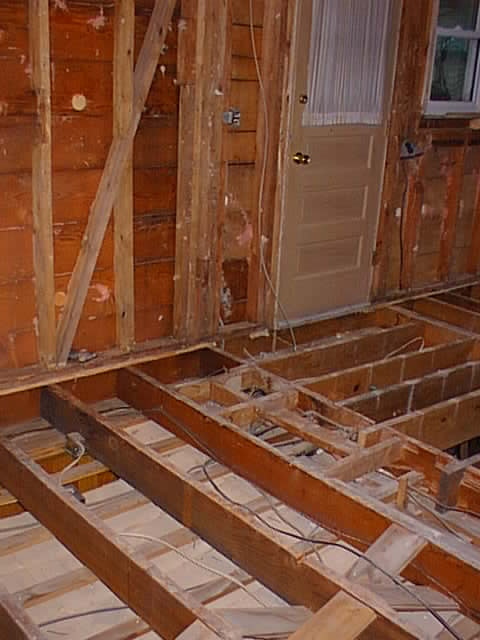 Next is the eating area, looking towards the back of the house. The wood shop is directly below this area.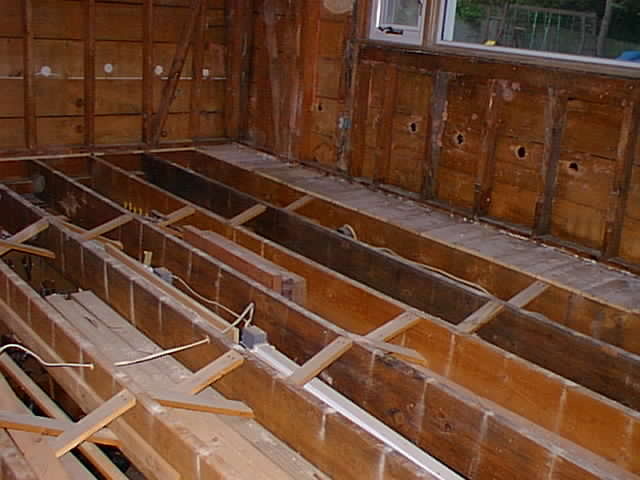 Bathroom plumbing on the left. All of this needs to be torn out and redone.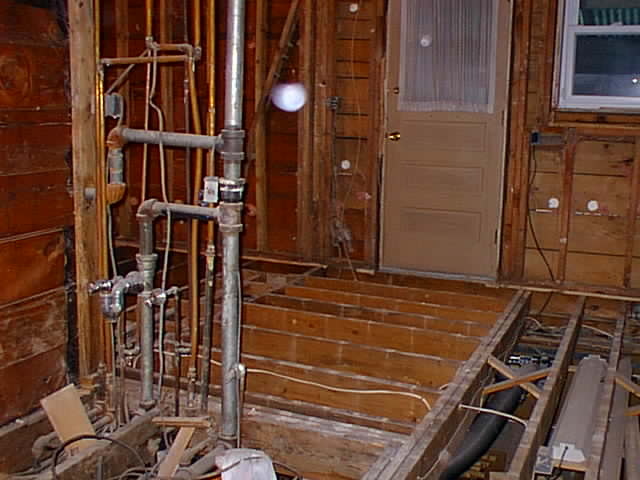 This next picture shows the floor removed in the area of the bathroom. As you look down, you can see into my wood shop!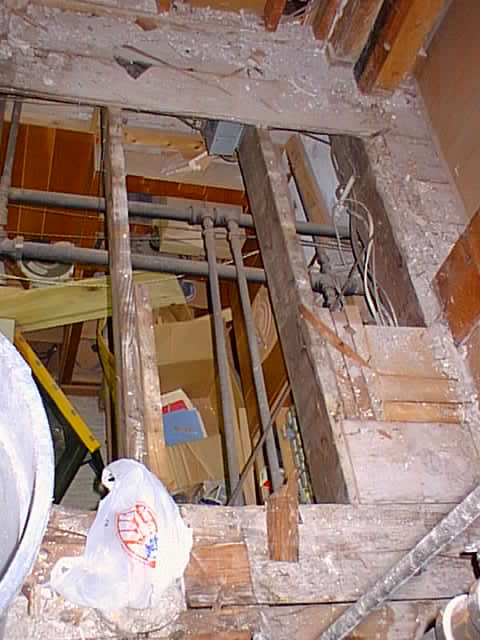 The kitchen is not the only thing we are rennovating. We are also having the Family Room redone as well. The effort is not as large, but there is definately work to do. In these next two pictures you can see a "before and after" shot of a bookcase that divided the Family Room and Living Room. This will be replaced with an "entertainment center" hold a TV and stereo.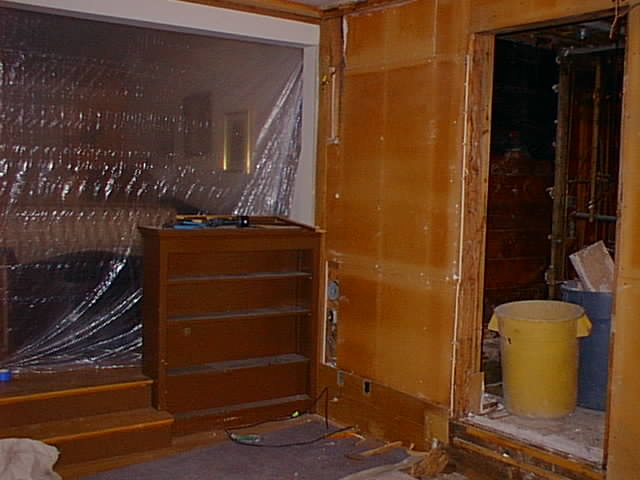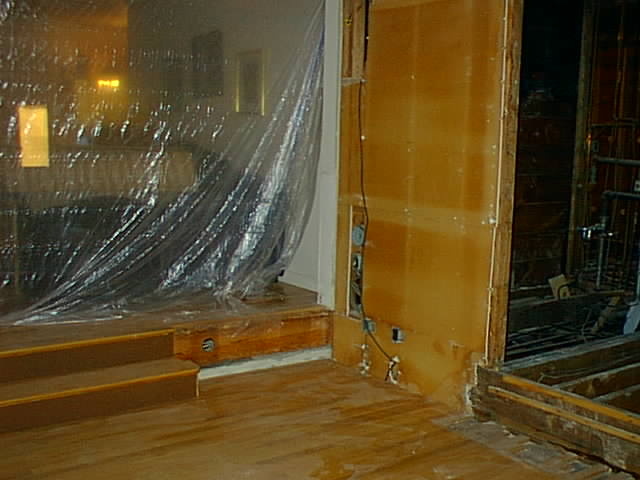 Stay Tuned for More!