After the Twenty-Fifth Day
August 24, 2000
The cabinets arrived today! The cabinets are made of Red Birch with a "Fiddletone" stain. The result looks like Cherry.

This first picture shows a cabinet (with its front covered in cardboard) and the raised end-panel. This particular piece will be situated next to the back door.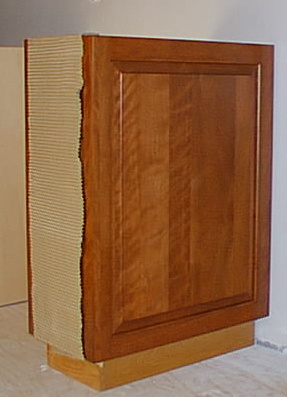 More cabinets.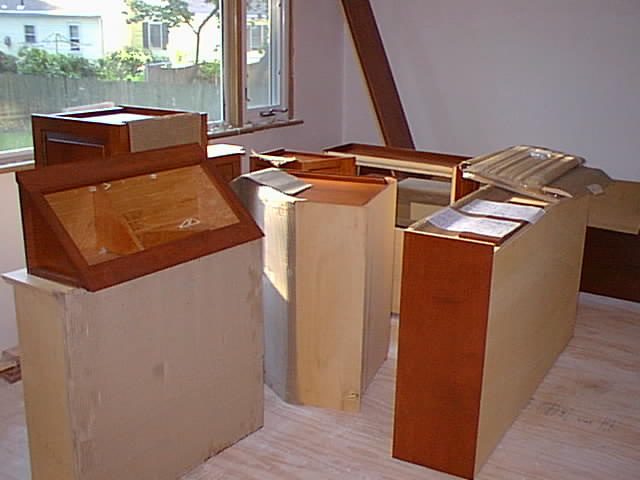 Stay Tuned for More!