After the Twenty-First Day
August 3, 2000

Yet again, not much visible progress to show for five working days. However, at this point, the rough electrical work has been completed (and inspected), and the Family Room is finally getting some attention as well.
The next two pictures show the family room with the sheetrock removed. The next step is to put plywood up throughout so the panelling (we're going to use 6" slats of red cedar) can be installed.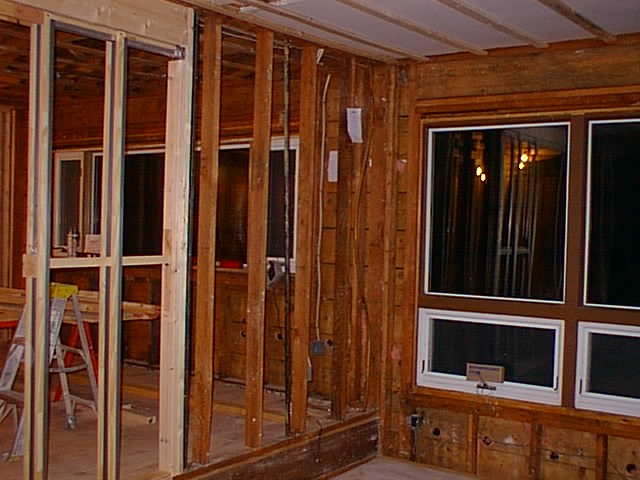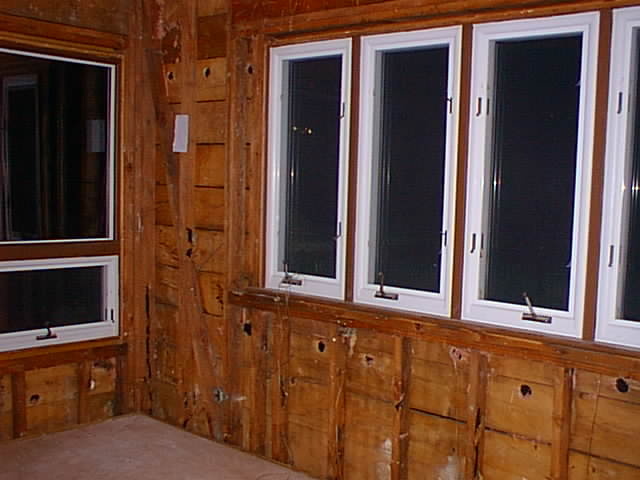 It took two electricians three full days to do the wiring. Pictures of wires are a little less exciting, but this picture shows some of the wiring for recepticles and switches installed near the sink and dishwasher.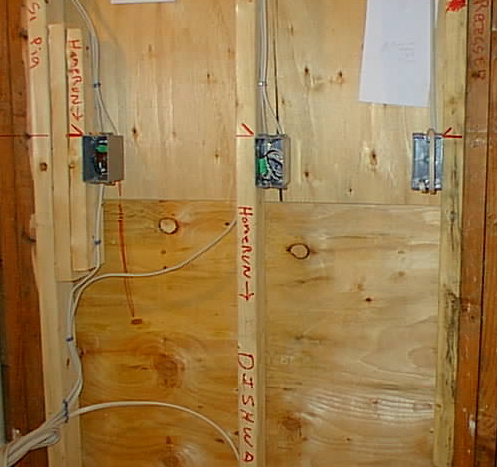 The next picture shows why I like the elctrician. The picture is looking up in the basement to where he ran the new wires going between the kitchen and service panel. In the end, there will be about a dozen new circuits run (one each for the refrigerator, microwave, oven, stove, bathroom, lights, recepticles, etc.) The job was done very cleanly and professionally. It's nice to see someone take pride in their work.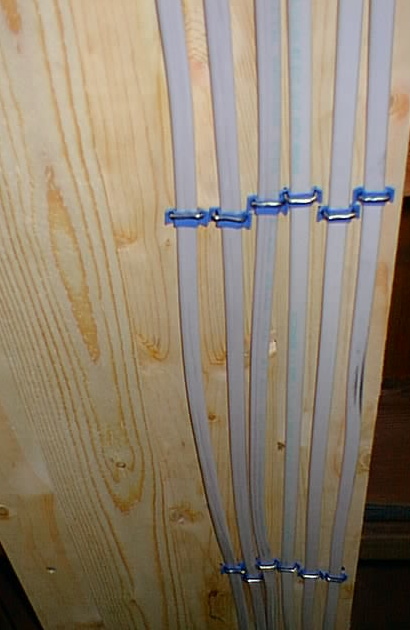 Next to happen: The carpenter needs to put down the second layer of plywood for the floor (probably tomorrow) and install insulation. The plasterer arrives on Tuesday to start putting up sheetrock. After that, the cabinets can go in. It's definately getting closer!
Stay Tuned for More!